The Product range | Home | About Us | Contact Us
Infrastructure
In order to cater to the needs of our modern world we have setup the art plant with the latest technologies. Expanding its areas of operation and building on its core competencies, Gupta Established another manufacturing unit for modern fabrics in an area of (approx. 4,00,000 Sq. Ft.), thereby making it one of the largest manufacturing unit of home furnishing products.
We are well equipped to handle colour fastness in our merchandise as per International Standards.

Dyeing at our production centre is carried out by using both conventional methods as well as machine Dyes (Fully Automatic and Semi Automatic). Special care is taken to ensure that all the dyeing parameters and mechanisms are maintained in order to get the right shade matching and to get the required washing fastness. And wherever required it is ensured that product is Azo free. And also taken extra care for pollution free enviornment for which we have ETP (effluent treatment plant for water & Smoke free
Boiler unit.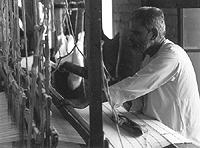 Gupta's have a strong manpower of nearly 100 in administration 700 skilled craftmen and 200 unskilled workers to carry out all the functions used in producing a merchandise from weaving to dyeing to finishing processing and finally despatching. The overall capacity of this company is that of 3,00,000 sq mtrs of premium fabrics from pitlooms to powerlooms per month.


Weaving - Our units which are very versatile can cater to the quality requirements of our valued customers. Versatility of our machinery and therefore of products is reflected as under :
300 Looms/ Machinery of various types in home and 600 hired.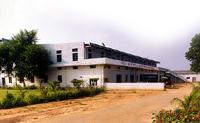 Cutting, Sewing, & Tufting 350 equipments for state of the Art fabrication
Permanent workforce of 500 loyal & skilled craftmen -only adults ...
( NO CHILD LABOUR)
The Product range | Home | About Us | Contact Us
---
Copyright © Gupta International, All rights reserved.
---------------------------------------------------------------------------
Designed & Maintained By:
Technopillars
www.technopillars.com